Dispatcher / Customer Servicer
El Cajon, CA –
(TSR San Diego)
Description


Location:
El Cajon CA
Status: Hourly / Non-Exempt
Job Description
TSR is looking for a skilled dispatcher who can function well as part of our team. The perfect candidate must have very practical organizational and communication skills to service our customers efficiently.
The dispatcher's primary responsibility is to help meet the needs of our customers by scheduling all deliveries and pick-ups in a timely, safe and courteous manner and ensuring that our delivery technicians have the correct rental equipment to be delivered.
TSR is looking for a highly motivated dispatcher with a background in fleet dispatching and/or construction experience and certifications required in the Trench Shoring Industry.
Minimum Requirements
Must have a valid driver license. (per State required)
Must have a driving record in good standing. (MVR)
Must have a Positive Attitude.
Maintain a professional appearance at all times.
Ability and willingness to navigate efficiently.
Ability and willingness to multitask and work in a fast paced environment.
Ability and willingness to build, fix and maintain equipment in the yard and job site.
Strong customer service orientation to communicate effectively with Customers.
Ability to communicate and work effectively with co-workers and Management, and able to function well as part of a team.
Must possess strong attention to detail and safety.
Essential Duties and Responsibilities
Track and manage drivers, equipment, and maintenance logs.
Assign driver's routes, destinations, and timelines under direct guidance from the operations manager.
Interact with drivers to keep up-to-date information on routes and schedules.
Works to maintain proper equipment accountability to ensure equipment forecasting and scheduling is accurate.
Be able to work out of a company office managing digital/physical route and driver files and answer calls from the fleet and customers.
Track vehicle and equipment inspection reports and keep the operations manager up to date on priority equipment.
Adhere to ALL company safety policies, including FMCSA regulations
Maintain a safe and clean work environment, including Service, office, and appearance of equipment and company vehicles.
Perform any other duties as required by ALL management, up to and including job site, yard, warehouse, and general tasks
Provide general support and assistance to the operations manager
Education and Experience
Required Skills
High school diploma or equivalent
Driver license
Preferred Skills
Knowledge of FMCSA and OSHA guidelines
Spanish speaking a plus
Physical Demands and Work Environment
Frequent lifting up to 50 lbs. or more.
Flexible and rigorous work schedule.
Must be able to perform heavy-duty physical activity
This position requires the ability to work at a fast pace and under pressure in a constantly changing environment.
This is a high-level position that requires stress management and composure at all times.
Browse Featured Equipment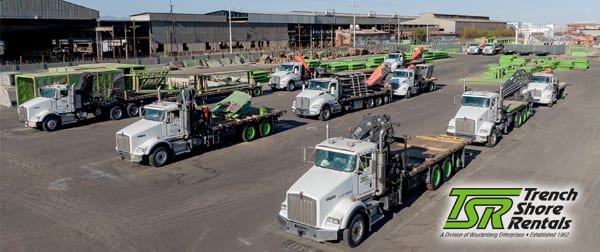 Our Phoenix office services the Phoenix metro area and Northern Arizona. Call us at (602) 253-3311 or contact us here.